"A person is a person no matter how small" Dr Seuss
We are a Family Dental Practice and we make family visits a positive experience!
We can't stress enough the importance of creating good habits early and with the right help and information, we hope those good habits will last a lifetime.
At Liverpool Dental Centre, our Dentists strive to make a child's visit fun and reassuring. We have plenty of tricks to make your kids feel comfortable and at ease during dental treatment.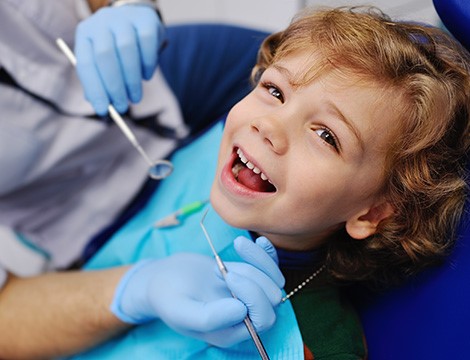 At your child's dental appointment at Liverpool Dental Centre, your dentist will check the health of your Child's teeth and gums, discuss Oral hygiene with you and your child, detect any early problems and discuss how nutrition might contribute to Oral Health problems. Our Dentists will take the time to listen to any concerns you might have and answer any questions you have. We can also advise you on whether your child might benefit from Orthodontic treatment.
With the right information and good oral hygiene, your children could avoid ever having fillings in their permanent teeth. This is why it is important to bring your children in for regular check-ups. It gives us the opportunity to check for any early problems and prevent them from becoming bigger issues.
Our team is also very good at making anxious children comfortable and at ease. Over the years we have seen plenty of kids who have had previous unpleasant experiences and we manage to turn this around by providing a very positive and reassuring, no rush experience! We always make sure we explain everything one step at a time, not just to you but to your child as well, in a way your child can understand. Most importantly we get your child's consent (as well as yours of course) before we start a procedure.  Because we believe each child deserves the same respect that we afford an adult as Dr Seuss famously wrote "a person's a person no matter how small"!